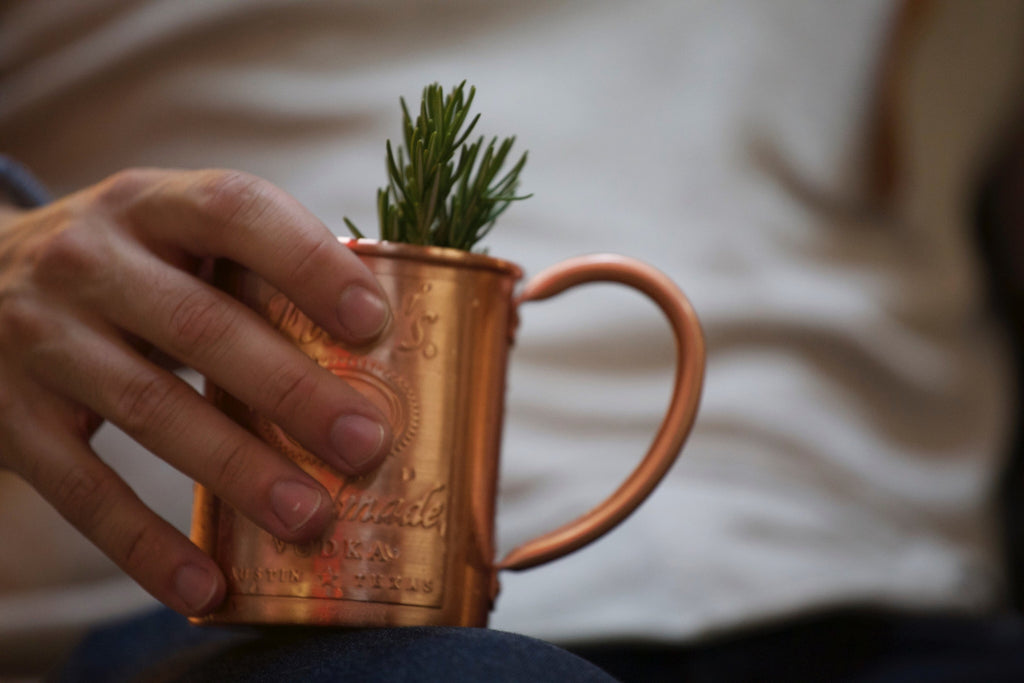 Can We Get You Something to Drink?
Inspired by all you classic gents, we've crafted a custom cocktail just for you. We planned to debut it at our launch party on June 1, but we think you deserve to partake in a nice, cold Northern Mule right away. Here's the recipe – enjoy!
Northern Mule
2 oz Tito's Handmade Vodka
Ginger beer (approximately ½ cup)
2 dashes Angostura bitters
½ lime
1 rosemary sprig
Fill a copper mug or a highball glass with ice. Squeeze the lime over ice, and add the rosemary sprig on top. Add the vodka and bitters, then add ginger beer to fill. Stir the whole thing up with a fancy bar spoon. Serve, share, and savor each swig.
Cheers, and see you at the launch!
Post Comments