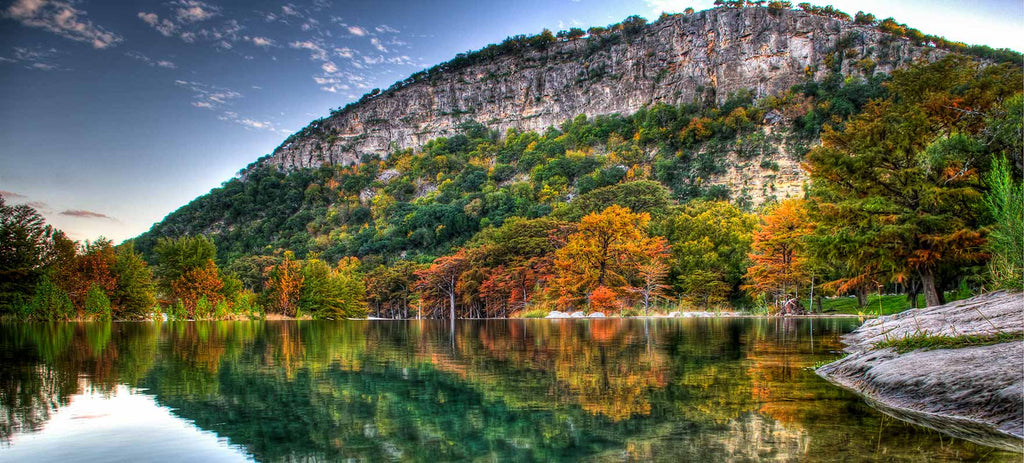 An Experience: Wild Wellness
There's nothing quite as serene as the crystal clear Frio River winding its way through Garner State Park's rolling hills abundant with nature trails, swimming holes, and stunning overlooks giving you Texas-sized views for miles and miles. At Northern Fir we strongly believe in getting outside and connecting with nature. It's one of the purest forms of self-care we can practice. 
We always look forward to the time of year when we can pack up our tents, yoga mats, and hiking boots for a trip to Garner State Park with a group of friends or strangers for that matter. This year, we thought, why not take it to the next level and partner with our good friends at Rooted Method for a one-of-a-kind outdoors experience full of nature, wellness and good vibes.
Thus, Wild Wellness was born, and we are so excited to share this getaway with you. Whether you are outdoorsy or indoorsy, you will be in good company at this retreat in nature. We have thoughtfully designed a two day/one night experience for all to walk away from feeling energized and empowered. You'll also leave with the knowledge and tools to start a fire in the wild! 
Here's the roundup of all the awesomeness:
Saturday, April 13th
Delicious eats from Packit Gourmet

Outdoor Safety Class

Mountain Meditation Movement:

3 mi trek to the highest peak in the park, sip Buddha's Brew, Waterloo Sparkling Water & enjoy a guided meditation

Swimming and relaxing by the Frio River

Firestarter Skills Session and Dinner with Packit Gourmet and Siete Foods

Calming moonwalk along the cool waters of the Frio

Sunrise Meditation
Sunday, April 14th
Sunrise Meditation

Yoga "Movement in the Wild" Session

Community breakfast

Guided Wild Wellness Journaling Session and Reflection

River fun with tubing, kayaking, and swimming

Community lunch

Closing ceremony
*We will have vegan and vegetarian options for anyone with dietary restrictions.

Sounds amazing, right? RSVP here, and get your tickets soon before they sell out! We are so thrilled to get back to the basics with you all at this Wild Wellness retreat.
Post Comments