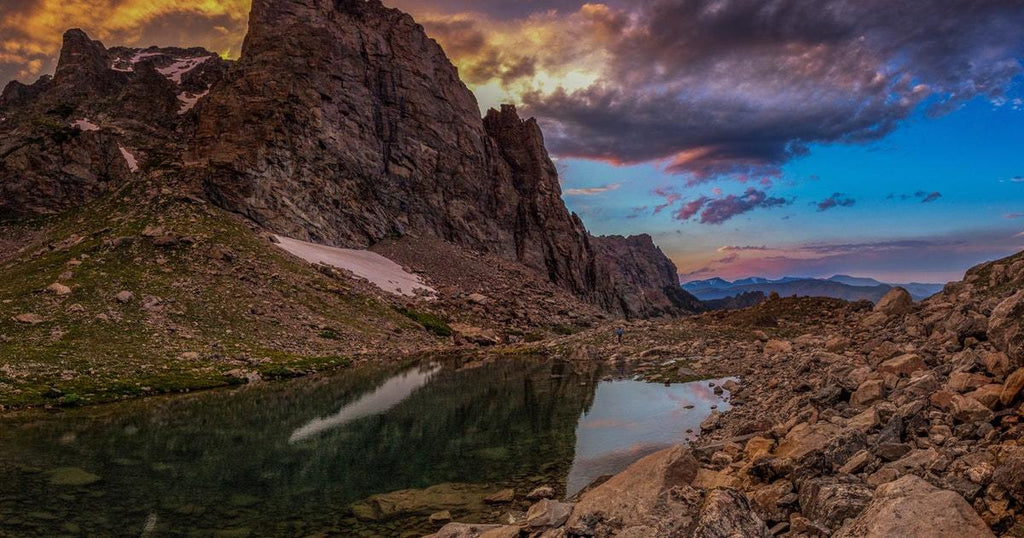 10 Hiking Trails We Visit In Our Dreams
There is a very real and undeniable connection we have as humans to the earth around us, and there is something to be said for pursuing that connection with full force. It's easy to get lost in photos online of places we dream of going, but it is a whole other type of fulfillment to actually 'buy the ticket and take the ride', as Kerouac would say. Our advice to you is to stop dreaming and start planning your next getaway into the great outdoors - they are beckoning for you to explore, and this fall is the perfect time to do so.
The Lions are two of the most recognizable peaks seen from the city of Vancouver. You will see a waterfall, lush greenery, and panoramic views of Howe Sound. This trail takes about 8 hours on average to hike, and is rated as difficult.
Sunshine Coast Trail (Powell River)
This lengthy hiking trail in British Columbia stretches from Sarah Point in Desolation Sound to Saltery Bay. Your eyes will feast on landscapes ranging from clear creeks, lakes, shorelines, mountaintops, and lust forests. One of our favorite parts is that this hut-to-hut trail is Canada's longest, and it's free! Bears, cougars, wolves, coyotes, elk, deer, racoons, frogs, many species of birds, from eagles to marbled murrelets, plus sea mammals like otters, seals, dolphins, sea lions and whales are just a few of the creatures you may encounter along the way. Most of the trail is moderate, with some easier and more difficult areas. There is something for every level of hiker, so plan your route and check it out!
Maligne Canyon, Jasper National Park
This canyon is over 50m deep and holds some of the bluest water you'll ever see. The rock formations have a way of humbling you, and the fresh air will take your breath away. This is a hike for the whole family - it does involve some stairs but is fairly easy to get through to the first two bridges, where you will get to a good taste of how dreamy this place is.
The Narrows, Zion National Park
The Narrows are the narrowest section in the Zion Canyon. You will find walls that a thousand feet tall towering above you as you make your way through the Virgin River - be sure to wear your water shoes because you'll definitely be getting wet. Most people choose to start their hike from the Temple of Sinawava via the Riverside Walk and then walk upstream before turning around and hiking back down to the Temple of Sinawava.
Havasupai Falls, Grand Canyon National Park
With skyhigh cottonwoods and cascading waterfalls, you will find this challenging hike well worth your while. An offshoot to Grand Canyon, the Havasupai Falls trail draws visitors in with its stunning desert scenery. This trip will take about 4-7 hours each way, so pack plenty of water, sunscreen, and snacks to keep yourself protected and fueled.
Highline Trail, Glacier National Park
Rich with Alpine meadows, thousands of wildflowers, and jaw dropping views, this trail follows the Continental Divide and offers pure magic at every step and turn. Sitting just at 11.2 miles, this trail includes difficulty levels ranging from easy to a little terrifying as there is a short jaunt along the ledge of the Garden Wall. Don't let this stop you, though! This trail is well worth facing a fear of heights.
Pictured Rocks National Lake Seashore - Twelvemile Beach, Michigan
The waters of Lake Superior with the green and blue hues so rich like the trees and sky around them will make you feel like you are somewhere far more exotic than Michigan. This area is known for the bold and dramatically painted Pictured Rocks and the unusual sandstone

formations like Miners Castle and Chapel Rock.
Lost Mine Trail, Big Bend National Park
At just under 5 miles, this trail features views of Casa Grande Peak, which is one of the more prominent mountains in Texas. You'll also see both forest and desert shrub, which is one characteristic of the park that makes Big Bend so unique. Juniper Canyon will remind you of how beautiful simple can be, so treat yourself to a nice rest to slow down and soak up the vastness.
Copper Canyon/ Tararecua Canyon, Mexico
If you're feeling adventurous, take 5-7  days off work and explore the Copper Canyon region of Mexico at Tararecua Canyon. You'll feel the synchronicity of jungle and mountainous terrain all in one trip.
Maine is meant for those who love the outdoors, and the Mount Katahdin loop is no exception. This trail is about 17 miles long, and features a waterfall and panoramic views of for hundreds of miles. This is also the ending place for Thru-Hikers of the Appalachian Trail, so if you have some spare room, bring some fruit or waters for them and be deemed a Trail Angel!
Side note: all of Northern Fir's all-natural grooming products' scents are inspired by the scents of the Appalachian Trail.
Bonus trail: Odessa Lake via Bear Lake Trail, Rocky Mountain National Park
This water is freezing cold, but after the hike up, you may have just the amount of liberation running through your bones to dive in. Pack your tent if you're into camping, and spend the night here - you may just wake up to a deer or other backcountry wildlife near your campground.
Where do you go when you get lost in your imagination? We challenge you to pick a destination and plan a trip - Be sure to follow up and let us know where you went so we can put it on our bucket lists!
Post Comments