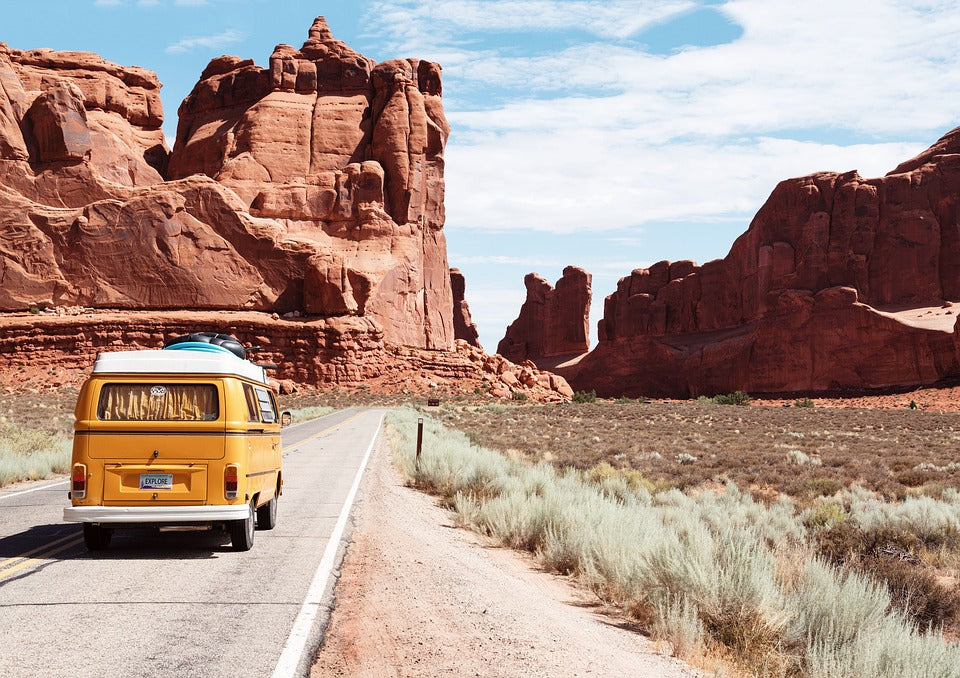 5 National Parks to Visit This Year
We love our national parks here at Northern Fir, which you may have already guessed if you've had a look at our brand. There are few ways to feel as free as you do when you get outdoors and open your mind to the limitless possibilities that await you in our national parks. There are boundless getaways within driving distance of wherever you are, so there are zero excuses to sit idle indoors this weekend. Pack your gear and get on the road because these five national parks are waiting with hundreds of trails, swimming holes, mountains, and more for you to explore including a little self-exploration along the way.
Big Bend National Park | Remote and wild, this national park gives you those old west vibes and hosts endless vast scenery and carved-limestone rivers for you to enjoy while on a short backpacking trip. This park gets hot in the summertime, so always be sure to be safe by packing plenty of water and tracking the weather conditions before your trip so you're not subjected to dangers you weren't prepared for.
Arches National Park | It's like you just stumbled upon a godly clay studio when you drive in Arches National Park. Rock formations, arches, and topography for miles that will totally stun you and make you tilt your head from side to side in attempts to figure out just how this all came to be. With over 2,000 national stone arches, you may find yourself daydreaming of turning this place into a mega outdoor playground. Some have, but be safe! Places like Corona Arch are tempting but also off limits for large-scale swinging due to a variety of (hopefully obvious) safety concerns.
Grand Teton National Park | You can't miss the opportunity to see the Teton range painted onto a sunset backdrop when you venture out west to this national park. Grab yourself a cold craft brew at Snake River Brewing in Jackson before heading out. You'll find hundreds of bison walking along the side of the road to your right and a purple, orange, and pink blanket of light hovering over the rugged mountain range to your left. You're guaranteed a great night's sleep when you unplug and unwind in this remote area of the country.
Everglades National Park | Find a kayak or canoe to explore the mysterious and haunting marshy layers of the Everglades. Here you'll find 1.5 million acres of vast Floridian wetlands alive with hundreds of species and plant life that is foreign to most other regions on our planet.
Biscayne National Park | Prepare to get wet because this park is mostly underwater - that's right, underwater. Grab your snorkel, mask, and suit to explore all the marine life below the surface at this unique spot just south of Miami. The world's third longest coral reef is nearby as well, making it easy as pie for you to book a trip and explore this gem as well.
Whether you're on the east coast, west coast, north, or south, there is a getaway near you. These are simply a few of our favorites, but there are far more that we know you'll find beauty and inspiration in too. Let us know your go-to spots in the comments below and as always, don't forget to keep your beard handsome! 
Post Comments