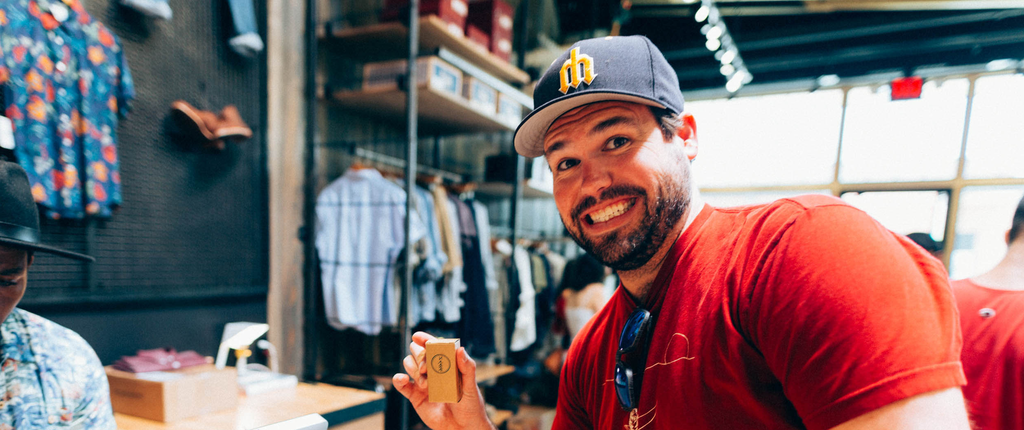 Confessions of a Beard Oil Skeptic
AS SOON AS I WAS ABLE TO, I GREW A BEARD.
I actually tried several times prior to that, and while the efforts were solid, the results were lackluster. Then magically, when I turned 19, I was able to grow a full beard. Since that day I've loved having facial hair. Mustaches, chinstraps, and of course, full beards have been how my face has dressed for the past decade plus.
Despite the years and years of experimentation, trial, and mostly error with facial hair, I never invested much into maintenance. Outside of a single 6-month period in which I didn't shave at all, I rarely shampooed my beard or even combed it. Since there was a natural ebb and flow to the length and even existence of hair on my face, I never put much thought into products that would improve the appearance and health of my facial hair.
Furthermore, I found (and to some extent still do find) most cosmetic products effeminate, or at the very least just not my bag. I know guys who exfoliate, I know guys who get mani pedis. I know guys who have an absurdly long morning hair routine. This was never for me. I despise lotions of all kinds and the only knowledge I have of aftershave comes from Home Alone.
So it's safe to say that when Arlo and Trevor told me about their new venture, I was skeptical. Sure, I'd heard of beard oil before, but never really considered using any myself. I still don't REALLY care about beard maintenance and as far as skin care is concerned, that's usually limited to a dermatologist cutting things off of me every few years.
Plied with free beer (thanks guys) I attended one of their functions. After a few beers, I let Arlo gave me the sales pitch. After one more beverage, I gave it a shot. And it changed my mind.
My beard felt fresher immediately. It appeared sleeker and more refined. Instead of the scraggly look I'd accepted for so long, my beard felt and looked fuller; my entire appearance more coordinated. I wasn't quite Iron & Wine's Sam Beam, but I was at least closer than I'd been before.
The real benefits came after a few hours. Instead of the sticky grime that usually comes at the end of a long day, my beard stayed clean. Most importantly, it felt fresh. The entire day I had a pleasantly crisp feel and aroma to my face, which was invigorating on a hot summer day. Moreover, the black pepper that Northern Fir has included in the mixture energized the blood vessels in my face, which encouraged more growth for a fuller beard. I should mention that Trevor is a chemistry Ph.D candidate, so he knows what he's doing.
So of course I bought a bottle, and I've been using it every day since. I also bought a bottle for a cousin of mine who is facial follically challenged. After nearly 12 years of bearding, I finally feel like I'm able to grow the beard I was always meant to grow. My wife even loves stroking my beard now, which is an added bonus. Maybe it's not significant enough to be called "life changing," but if you care about your facial hair, or your general appearance, this is definitely a product that belongs in your arsenal.
Thanks guys, and keep up the good work!
Post Comments