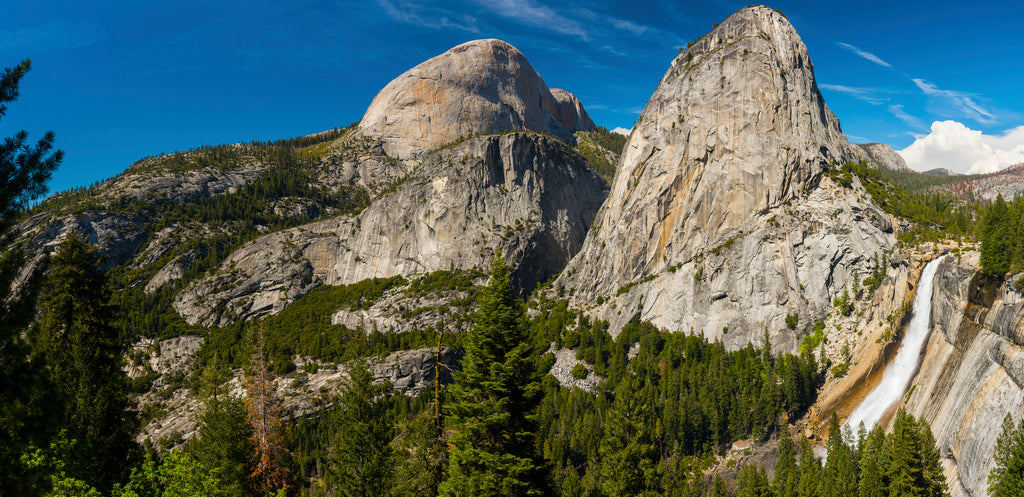 Men Who Inspire, Pt. 1: Environmentally Responsible
We're inspired by inspirers, leaders, thought-provokers, trailblazers, and minds that are awake, ever-learning, and ready to make their communities better places. We learn from those who have led when the times demanded action (especially the ones with beards). Some of our greatest inspirations are those who love our planet as much as we do. At Northern Fir, you know we believe in using only sustainable ingredients. All of our ingredients are 100% all-natural and thoughtfully sourced from vendors that practice sustainable and responsible agriculture.
Because of our values and mission to source responsibly, we want to celebrate others in our global community that are doing the same. Here are some of our favorite environmentally responsible men:
Mike Cangi and Brian Linton: Founders of United by Blue promise to remove one pound of trash from our world's oceans and waterways for every product sold. They have a ton of really solid options for both men and women plus some leather bags that you should probably look into as well.
Tal Dehtiar: As the founder of OLIBERTÉ, Dehtiar is both a celebrator and protector of the environment and its people. Along with his team, he runs an organization that produces high quality products using only the most sustainable materials and supports workers' rights in sub-Saharan Africa.
Jack Johnson: Johnson is definitely a Jack of all trades when it comes to being environmentally responsible. He's the founder of both Johnson Ohana Charitable Campaign and All At Once Campaign, and he has used his voice to spread awareness and education in support of organizations like  Kokua Hawaii Foundation.
John Muir: Because of his iconic dedication to protecting and securing public lands for outdoor use and exploration, we will always admire John Muir. On one of our company retreats we retraced his steps alongside the trail where he hiked in Yosemite to the Hudson River Valley. On that hike he negotiated with Teddy Roosevelt and spent time with friends John Burroughs and Osborn, Muir has raised the bar for outdoor awareness and environmental responsibility.
Let us know in the comments who your biggest inspirations are! We are always on the hunt for how we can come together to secure our futures' outdoor adventures.
All At Once Campaign, beard, bearded man, beards, Brian Linton, Environmentally responsible, inspirations, Jack Johnson, John Muir, Johnson Ohana Charitable Campaign, Kokua Hawaii Foundation, Mike Cangi, National Parks, Outdoors, Role models, Tal Dehtiar, Teddy Roosevelt, thought leaders, United by Blue, Yosemite
Post Comments