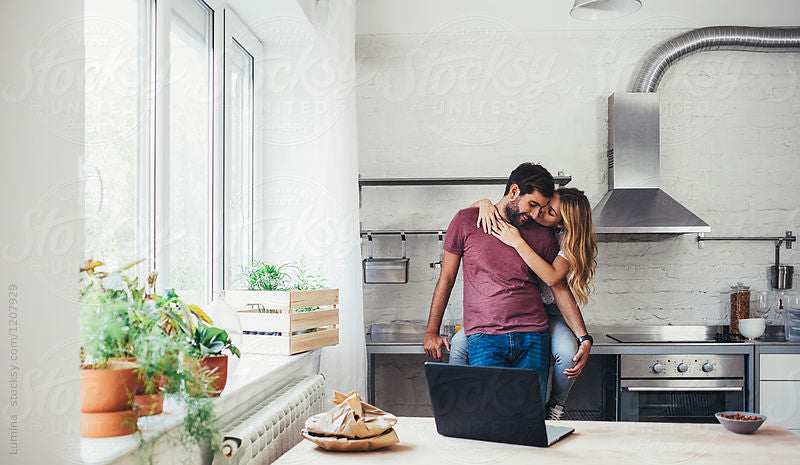 What Your Man Really Wants for Valentine's Day
Alright, friends, Valentine's Day is so close, and we don't want to give you any more reasons to procrastinate ordering those gifts, you know, the ones he really wants. Sure, if you're going to wait until 11:59PM on February 13th to think of what your S.O. wants, go ahead and go with the old-news gifts like chocolates and a cute card and watch their mildly forced smile when they try to act surprised. Now then, for all of you go-getters who are thinking of your man ahead of time, the folks at Northern Fir have put together a special list just for you.
No matter your type, this list will help you get a little creative this love season and find a gift that will make sure he doesn't forget this Valentine's Day for years to come. From self-care and grooming to getting outdoors to explore, we have ideas for every aspect of his life. We want you to be the number one thing he raves about post-holiday with these top picks for Valentine's Day 2018:
 LOOK GOOD, FEEL GOOD, SMELL GOOD
GO ON AN ADVENTURE
Find your favorite plaid flannel or new wardrobe staple, (like these from

Faherty

) and buy a state or

national parks pass

for you and your beau. There's nothing more bonding than being outdoors together and nothing quite like watching him build a fire that triggers some primal intuition that we tend to forget about in urban life.

Download an app like

Findery

or

Detour

and discover some new places near you. Write a note to your S.O. explaining your plan, and make a day out of it to explore all the mysterious, unique, and off-the-beaten path attractions that give your city a quirky reputation.

Invest in a two-person hammock like one of

these

from Kammok so you can lounge lazily between the trees in each other's arms. This is a good excuse to get in more cuddle time. You're welcome.
FOOD MAKES EVERYTHING BETTER
Cook a dinner for two in your own home: there are delicious recipes for days, so you have a lot to choose from, but we recommend something savory and light so you have energy left over afterward to keep the night going. A dish we really want to try is this

Pomegranate Duck

found on

Everyday Health

. Not a meat-eater? Try out this

Sweet Potato Vichyssoise

. Yum.

Also, subtly drop the hint that you'd like a dinner too by giving him this

rugged recipe book

.

Not in the mood to cook? Subscription services like

Hello Fresh

will keep you inspired and provide a hassle-free way to enjoy a good meal. 
Catch a movie over dinner and drinks at your local theater. Pre-order your tickets and grab a good seat so you can enjoy a meal without the hard work of preparation and cleanup.

Plan an

epic medieval knight

(see what we did there) with your S.O. complete with dinner, drinks, steel, and steeds. There are few things more legendary than watching a realistic (but fortunately not real) battle while animalistically prying turkey meat from the bone with your teeth. He'll agree.
EXPERIENCE SOMETHING TOGETHER
Are you and your S.O. thrill-seekers? Well, so long as the winds are not too high and the air isn't too chilly this month, skydiving is hands-down the best adrenaline rush you'll get. Watching his face right before he jumps out of the plane will be a gift in and of itself. If the weather or your bank account doesn't allow for a full-on beardfirst dive from an airplane, then consider indoor skydiving at places like

iFly

.

Perfect your skills for a potential zombie apocalypse by learning how to throw an ax like a pro.

Urban Axes

in Austin and other facilities nationwide give you the opportunity to release some energy while feeling like a total bad*ss.
It's a Valentine's Day classic, but pretty much everyone enjoys a relaxing massage. Treat yourselves to a couples massage and find bliss together in the serenity of a spa environment.
POLISHED AT THE OFFICE
SWEAT IT OUT
Kettlebells

are everything right now, and buying him a set will give him a portable, easy-to-use toolset for a full body workout. Kettlebells target multiple muscle groupsat once, unlike traditional bodybuilding with weights kettlebells strengthen tendons and ligaments, which will help prevent future injuries.

If he's the type that's been saying over and over again "Man, I really need to go to the gym", give him that extra boost by buying him a few months of a gym membership at  your local Crossfit Box like

Crossfit Central

or a yoga  studio like

Wanderlust

here in Austin. This is the first step to getting healthier and may give him the motivation to move. Throwing some workout clothes in there never hurts either. Check out these olive-colored

track pants

from Virus.

Grab him a gift card to the

local bike shop

similar to Fast Folks Cyclery here in Austin for a new ride, repairs, or some fun

accessories

. Include a little note about once his bike is ready to go, you would love to go on a couple's ride to explore a nearby trail or bike path.
What are your ideas for your man this Valentine's Day? We'd love to hear your thoughts below! As always, we hope you love his beard as much as we do!
Post Comments