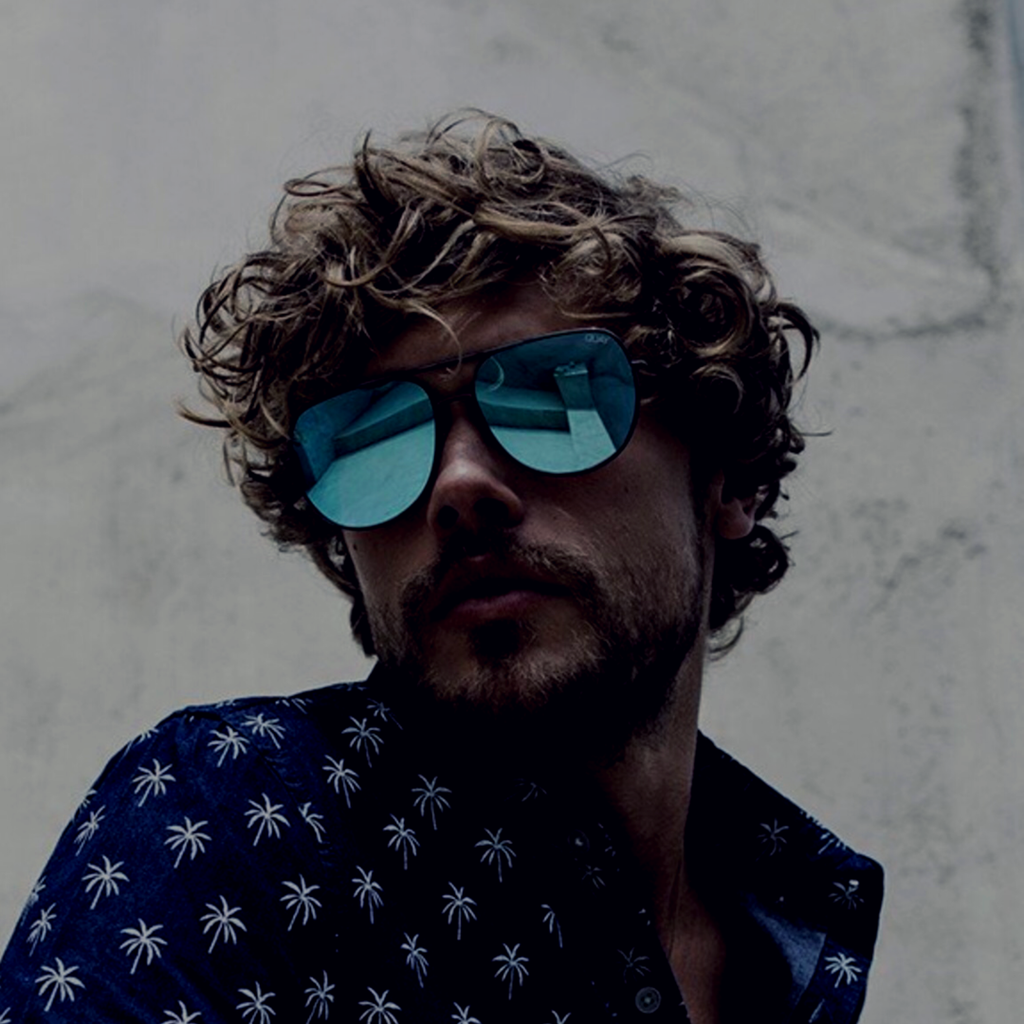 What's In Style | Quay Man | Summer Sunnies
At Northern Fir, we've found that the process of self-care and grooming opens more doors than just the one that leads to a handsome beard. It also leads to self-confidence in everything we do.

That confidence flows over how we move, talk and dress. Confidence is one thing, and know-how is another. After using Northern Fir, you'll have the confidence. We also want to help with the know-how part, and specifically alongside style!

As a grooming brand, we've met some really unique and talented people. We've been fortunate enough to share the eloquent company of Katherine Burkhardt, an up and coming Stylist out of NYC, who will help us help you with style tips through reviews of brands! We're excited for this partnership and can't wait to hear your thoughts on our collaboration to maintain your handsome!

--

Breaking news: Quay Australia, a Melbourne-based sunglasses brand, just came out with a Men's line. Whenever I think of Australia, I think of warmth and fun – slipping into UGGs post-surf session, drinking a Foster's, petting kangaroos, shrimps on the Barbie (h/t Michael Caine*) – you know, all the non-stereotypical Aussie stuff.


For real though, Australian products carry a feel-good connotation so I couldn't wait to see Quay's interpretation of their Sunnies for men.




My initial thought – man, these things are HUGE. If you have a very narrow face, then you have my permission to stop reading this post now.



Moving on – MAN, THESE THINGS ARE HUGE. Does the curly blondie really think he looks good? I'm getting anxiety that the Cassius is gonna fall off his face.



Okay, moving on for real now. My thoughts on the model cannot bias my thoughts on the brand. Below are some of my initial impressions:


Living Large and High Key don't seem unique enough. I mean, I like them, but am not like OMG THOSE ARE SHOW STOPPING
PHD is a great option, but I think it takes a specific person to wear them. Like, I'm thinking a tall (but not lanky) and slender (but solid muscle) man who plays tennis and wears tube socks on the court. He's cool without trying to be and a totally modern but has a bit of an old soul. That vision just came to me, but I could be convinced of someone else wearing them too. I don't want to be exclusive. 
· Cassius and Mr. Black are totally baller. They take a strong personality though and could easily be worn poorly by "that annoying guy" that thinks he's to hot to trot but totally aint. The guy who would wear these well is big and strong, kind of rough and tumble, but still soft and considerate. Someone totally conformable in his own skin and naturally owns the room. A man of the people while still being a total grade A baller. Maybe we should rename these sunnies for the person who could successfully pull them off these…… how about Arlo, these shades were made for you. 

Happy shopping!

*PS if you haven't seen Dirty Rotten Scoundrels then please do yourself a favor and see it.
KB
Post Comments