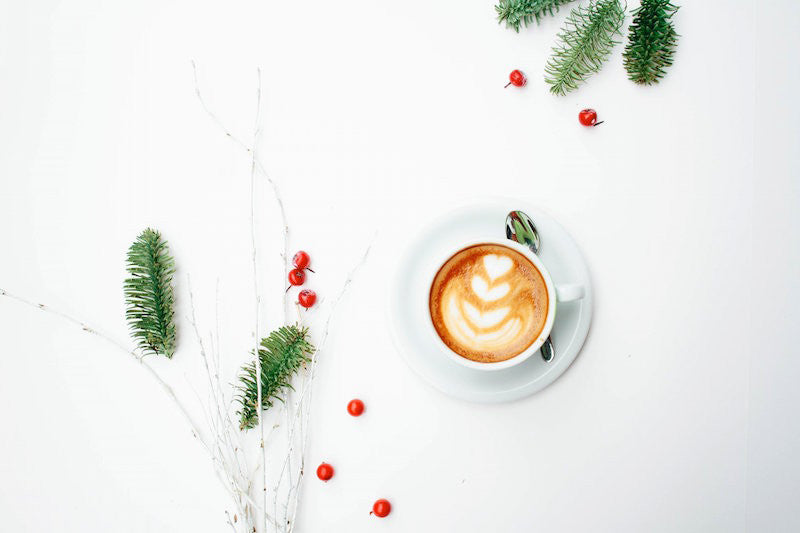 12 Gift Ideas for the Man in your Life
It's the holiday season, and that means you have another chance to show the men in your life that you love them. What I mean is shower them in unique, personal and quality gifts that show just how much you care. Something they can hold in their hand and say "he really get's me" or "she knows how to make me smile."
Yes, yes I know you do this everyday. And the holidays aren't all about spending all your hard earned dollars on lavish gifts. But if you do have a special man in your life, and you're wondering what to get him - we've compiled a list of online love that we think will help you show him that you've listened, done your research and found a thoughtful present just for him. Not to mention… you might just want some of these for yourself!
NES CLASSIC EDITION MINI - A CLASSIC GAMING CONSOLE
What to Buy: The folks over at Nintendo did something special for the guy in your life who might find comfort in the feel of the full-size classic remote in their hands or having 30 pre-loaded retro games to take their mind off the day. The original 1985 NES Classic Edition has been re-released in a miniaturized version. For $59.99, this little tagalong is great for fire-side gaming, or hotel pre-gaming.
Where to Buy: Ok. Bad news first… it's currently sold-out at most retailers. Good news, Amazon continues to release freshies through their Prime Now app. Their Twitter promises to have more available soon and depending on where you are you may have a chance to show that special gamer that you love him and you're resourceful.
SNAPCHAT SPECTACLES - SUNGLASSES THAT RECORD VIDEO
What to Buy: If the man in your life is a techy-trendsetter, Snapchat's Spectacles are a must have. Giving the wearer the ability to record 10 second POV videos that utilize Wi-Fi to upload the videos directly to your iPhone. For $129.99 you've got a stylish and functional gift that comes in black, teal, coral and the elusive limited-edition grey-speckled pair.
Where to Buy: If you live in New York, swing by the brick & mortar on 5 East 59th through New Year's Eve. For the rest us, we'll have to find a Snapbot. This gift helps show that you love him, and you've got the patience to prove it because you waited in line 3 hours to find them.
HELM BOOTS - THE BOOT THAT WILL LAST A LIFETIME
What to Buy: If the guy you wanna show love to is always on-the-go, Helm Boots must be added to his lineup. They're hand-crafted leather, featuring styles lined with calf-skin and several different finishes of the classic dress boot. For anywhere from $380-$600, you can always have a place in their heart and their closet.
Where to Buy: If you want to gift them now, go to one of these stockists. But if you don't want to pay for them now…. Helm offers an online monthly financing program, that brings the cost of the boots down $30-$50 per month.
 YETI COLSTER - THE COOLEST KOOZIE
What to Buy: Does the man you love have a koozie collection? YETI has engineered the masterpiece to his treasure chest. Whether he's drinking long necks, beers or canned-water he won't be worried about his beverage getting warm or his hands getting cold for$29.99.
Where to Buy: You're in luck, you can scoop a Colster at YETI's online shop or at your local outdoors or hardware shop. I will caution you, after he gets his first YETI he's probably gonna want another.
NORTHER FIR GIFT SET - QUALITY ALL NATURAL BEARD OIL & HANDMADE WOODEN COMB SET
What to Buy: Is there a bearded fella in your life? Does he know about Northern Fir Beard Co. out of Austin, Texas? We've bundled 3 men's grooming must-haves in one holiday gift-set. For $50 your brother, dad or just the bearded man in your life can keep his beard handsome with our handmade beard oil and combs.   
Where to Buy: You can always find Northern Fir on the website, but if you'd like to go out today and purchase a bottle swing by any of these brick & mortar retailers: Atown Austin, Finley's Barber Shops, Weathered Coalition, Fast Folks Cyclery, Byron & Blue, Waterman Supply Co., Local Fixture, Handlebar Austin, Luis's Barber Shop.
WOOL BEANIE NOAH MARION - A WARM TOBOGGAN FOR THE NOGGIN
What to Buy: Is there a stylish man in your life who appreciates quality and timeless fashion? Noah Marion has the beanie for him. It fits the head well, and will keep those ears warm while looking good. Ranging in colors of forest, black, navy and tan for $40.
Where to Buy: As this list is meant to save you some time, you can find these wool caps at Noah's online store or visit his brick and mortar in Austin, Texas on South Lamar.
BIRCHBOX MAN SUBSCRIPTION - THE GIFT THAT KEEPS GIVING
What to Buy: The man in your life likes to try new things, and Birchbox Man created the ultimate service for him by delivering a tailored monthly box to his doorstep each month. For $20 a month they've curated some of the highest-quality men's grooming lines and will no-doubt leave him thinking about you in the bathroom and all the time!
Where to Buy: Head on over to Birchbox Man to tailor a subscription for the men you love. If you ever find yourself in New York you can head over to Birchbox SoHo.
KAMMOK ROO BUNDLE HOLIDAY SET - A WAY TO KICK YOUR FEET UP WHEREVER YOU ARE
What to Buy: Give the gift of adventure this year with a Kammok gift set that is sure to take you and the man in your life places. This Austin based outdoors company has hopped on the scene and hasn't looked back. With a fun list of exploring solutions and some quality apparel to throw in sack. Our suggestion is the Kammok Roo Bundle Set for $99, a savings of $50 through new year's.
Where to Buy: You can find Kammok in just about every state in the U.S. If you're ever in Austin, Texas you can swing by their Headquarters on the east side and see what goes into building an outdoor lifestyle brand. A special note, when you show love this holiday season with a gift from Kammok you'll also be giving back to one of their nonprofit partners, Explore Austin.
ALMOND SURVEY CHAMOIS SHIRT JACKET  - THE PERFECT PIECE FOR LAYERING AND LOOKING GOOD
What to Buy: You love him, you want him to look good. Almond Surfboards wants him to look sharp as well, and we recommend you get him this Chamois Shirt Jacket for $148. Like everything this brand produces, it's quality & classic. It can be layered or stand alone.
Where to Buy: For this gift, you can mosey over to their online store and order today to have your man's new functional and tailored fitting shirt jacket arrive before the holidays pass us by. Or if you're lucky Weathered Coalition may have a few more in their online store.
WEAK KNEES GOCHUJANG SRIRACHA - SAUCE THE SHOWS HE'S A BOSS
What to Buy: How's that saying go… The way to a Man's heart… Is through sriracha? Well... It's a handmade fusion of gochujang chile and the classic sauce we've all grown to love. This bottle will give the man in your life that extra kick he needs in his eggs for $9.99 a bottle.
Where to Buy: Bushwick Kitchen is based out of Brooklyn, New York. They offer a wide range of handmade goods including meyer lemon honey, spicy or salty honey, and even spicy maple syrup.


WATERSHED DUFFLE - THERE'S ONLY ONE WAY TO TRAVEL, AND THAT'S IN STYLE
What to Buy: There are a few essentials that every man needs, and a solid duffel bag is one of those. Show your love with a gift fromWatershed Dry Bags based out of North Carolina. Watershed has been crafting airtight waterproof bags for years. If these bags get the job done for elite U.S. military amphibious units, for $178 they'll do the job for your man whether he's in the airport or kayaking the brazos.
Where to Buy: You can find this Colorado Duffle Bag online or instore at Best Made Co. in New York. Alongside a few other men's essentials and tons of other gifts for someone who has everything.
SHINOLA RUNWELL WATCH - A TIMELESS GIFT FROM THE MOTOR CITY
What to Buy: If there's one more hip than a Detroit comeback, it's the watches the Detroit-based company Shinola is cranking out. Our favorite is the Runwell Chrono with a brown leather strap (pictured here), but they'll all do just fine to keep your man's heart ticking.
Where to Buy: The coolest part about Shinola is their commitment to rejuvenating the Motor City's manufacturing industry by making most their products in downtown Detroit. If you're in the area, we recommend checking out their brick and mortar flagship at 441 W. Canfield. Otherwise, head to one of their many brick and mortars across the country, or their online store.
Post Comments