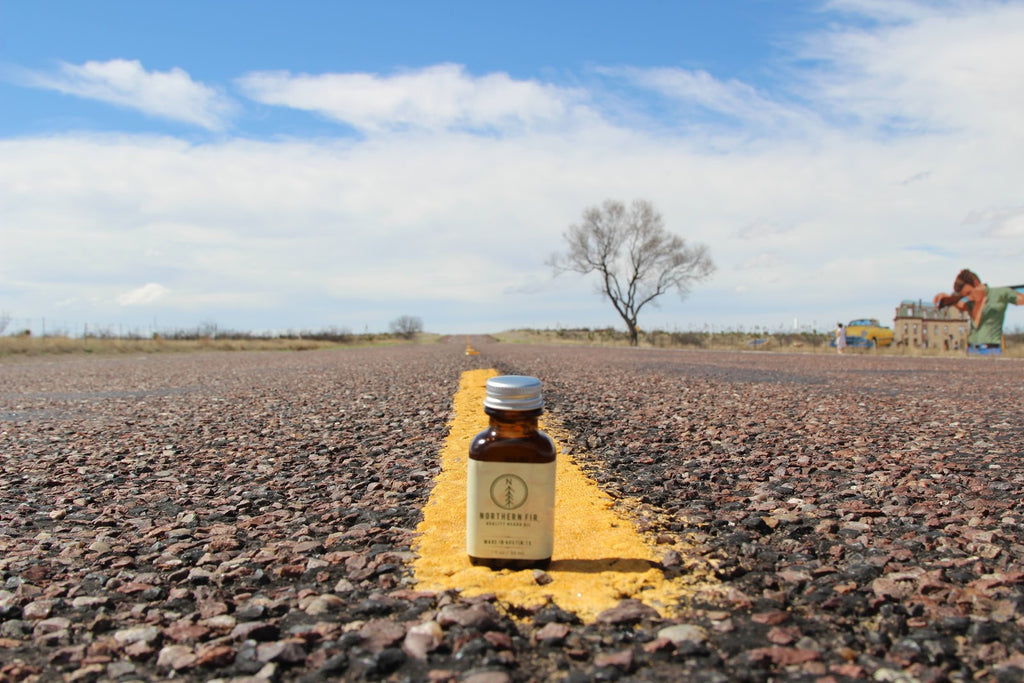 Northern Fir's 2020 Holiday Guide
 It doesn't feel like an exaggeration to say that 2020 has been an insane year. The pandemic has changed almost every aspect of our lives, and while a lot of it has been a tough adjustment, there's been one change we at Northern Fir have been particularly stoked about: the resurgence of road trips! Traveling by plane has become a relatively risky endeavor and visiting other countries doesn't sound so sweet knowing you might get there to find your must-visit locales are shut down. As we all grapple with this new reality, many of us are jumping in our cars and hitting the road for a taste of vacation and to explore exciting places that are easy to get to. 
In this year's holiday gift guide, we're sharing all of our favorite things for hitting the open road and our must-have items for camping by car. If you're looking for destinations, check out 10 Hiking Trails We Visit In Our Dreams.
The Solo Stove changed the camping game for us. It's small enough to pack along with ease (it weighs just over a pound) but creates an incredibly powerful burn that cooks food quickly. All it takes is sticks and twigs to get started, and once the fire is going you'll notice that a secondary burn starts, thanks to the stove's innovative upper vent holes. This way you get a hotter fire, less smoke, and faster boil times. 
You've got your stove going, but what kind of cooking tools are you using? Snow Peak is a Japanese brand whose sleek, thoughtful camp gear is equal parts cool and functional. The Snow Peak Cookware set is lightweight, compact, and crafted from Japanese titanium. We love that the set features foldable handles and can be stacked inside one another for easy packing. This is the perfect gift for a family member or friend who loves a rugged adventure but has a sophisticated eye for design. 
These are a lifesaver when it comes to road trips or camping out of your car. We're big fans of everything Topo makes, but these canvas bags are a must-have when we're on the road. We'll use these as a dopp kit, a handy place to keep our phone chargers, a safe spot for earbuds or headphones, or an easy pouch to grab cash and coins and of course, store our beard oil. Long road trips usually mean you're living out of your car for a while, so having these pouches is a convenient way to keep small items organized and at your fingertips!
You can't really go wrong with a Pendleton blanket of any kind, but their roll-up blanket is particularly great for car road trips and camping. This blanket is nylon-backed, meaning if you accidentally spill anything on it, you can wipe it right off without a problem. The blanket rolls up tightly and features a carrying handle that makes it easy to travel with or for hiking into a campsite. If your loved ones don't have any travel plans in their future, the classic Yakima Camp throw is another favorite that's perfect for the chilly season ahead. 
Greenpoint Waxed Canvas Picnic Bag
Maybe the friends and family in your life aren't the camping types, but they still love an afternoon outdoors. This picnic bag is the perfect addition for a socially-distanced day in the park. It comes with a small folding table, a bottle stopper, two reusable plastic wine glasses and a wine opener. It also includes one insulated cooler to keep all your packed goods at the perfect temperature. 
Northern Fir Beard Balm & Keychain Comb
Our go-to for staying on the go. While our beard balm is great for moisturizing year-round, it's especially helpful if you're road tripping through colder, drier landscapes. Our hand-sawn maple and walnut keychain comb is incredibly portable and can be fastened to your keys for easy use. This beard care duo travels well and keeps your beard in check during long travels. 
Field Notes Expedition Notebook
Got a cross-country hiker, birder, or an outdoor adventurer in your life? The Field Notes Expedition notebook is an essential for anyone who enjoys documenting their adventures outside and on the road. And Field Notes' Expedition Notebook is the perfect companion for the rugged outdoors; the cover is crafted in a tear-proof and water-proof material and features a highly visible bright orange cover for easy locating. The entire book is printed using special Yupo Synthetic Paper, which is tear-proof and waterproof paper taken from polypropylene pellets, making the entire notebook virtually indestructible and ideal for bringing along on an outdoor expedition. 
Happy Holidays from the Northern Fir team! 
Post Comments